Swastika Mukherjee is the late actor Santu Mukhopadhyay's daughter, who has worked both in Bengali cinema and theatre. Growing up in a household of actors, her uncle Sumanta Mukherjee is an actor as well, it's no wonder that Swastika was attracted to the arc lights from a young age. She made her debut in Tollywood with Hemanter Pakhi in 2001. She then went on to deliver several performances over the years in acclaimed films like Bhooter Bhabishyat (2012), Ami Aar Amar Girlfriends (2013), Jaatishwar (2014), Detective Byomkesh Bakshy! (2015), and Shah Jahan Regency (2019) to name a few, leaving us impressed with her acting chops with each project. The actress was seen as a dominating mother in the recent OTT release Qala (2022), directed by Anvita Dutt.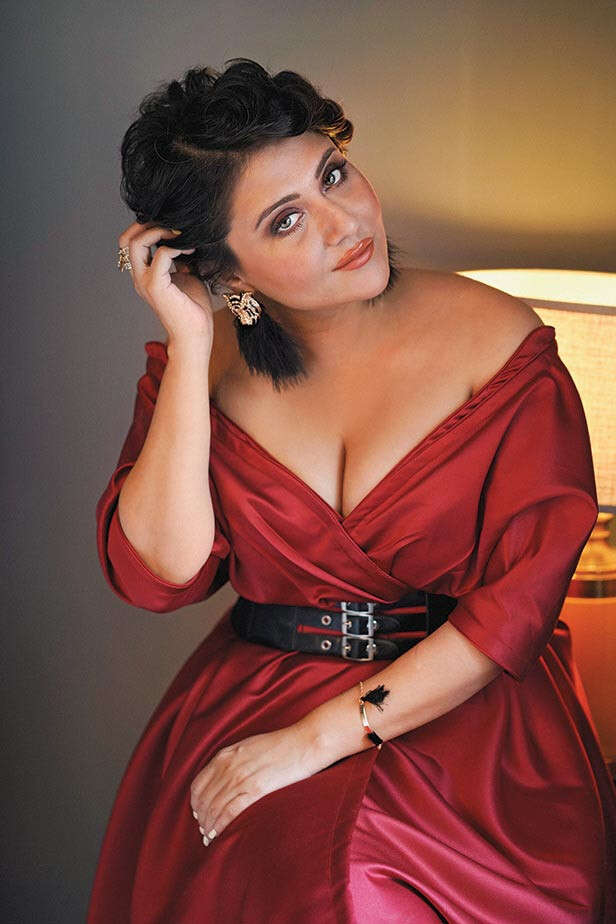 On a warm Monday afternoon, as we sit to chat about her latest success, Swastika takes a moment or two to collect herself before expressing her gratitude. "We thought that maybe women and the female audience were going to connect with it more, but the way it has connected with even the male audience. The way men have been reacting to it, is heartwarming. I guess it's also because a lot of conversation started about mental health during the lockdown. This film speaks volumes about it. I feel every kind of audience could connect with the film based on it being very humane. The film talks about validation and emotions that are raw and real. We all seek validation from our loved ones," she explains..
She plays a mother who's constantly disappointed by her daughter in Qala. It's been said that women often have difficult relationships with their mothers. While the film gave in to the trope, both Swastika and Triptii Dimri, who plays the daughter, made the proceedings heartbreakingly real. Swastika lists reasons justifying her character, "My character Urmila wanted Qala to grow up as a man. She became a man because she had no one to turn to.She was doing everything on her own and dealing with her grief alone. Everything was piling up until she just shut herself up completely. The shutters were all up, and it took so much time for her to become a mother again. But when she finally felt like becoming a mother again, it was too late."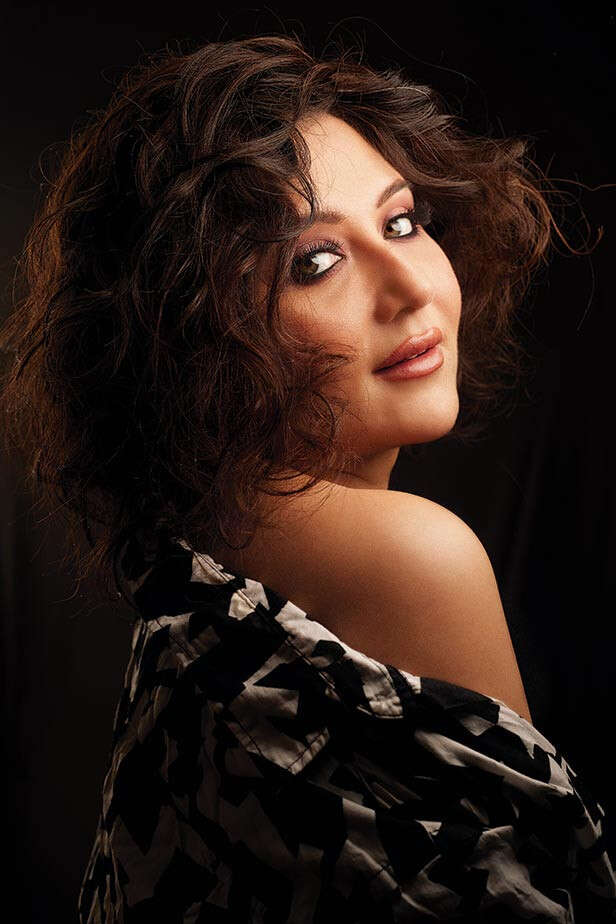 It must have been hard for her to portray such a character so convincingly. Connecting the dots to how it led to her getting into the skin of the character, she reflects, "I had to become Urmila, and I was also carrying the burden of Urmila and it was constantly in contradiction with myself." Being a mother herself, it was hard to dissociate herself from her character. She admits that playing Urmila was emotionally draining. She states that she began crying immediately after hearing the narration and that she cried every day of the shoot. "During the narration, I was telling myself that 'oh, it is a reading' and I am supposed to hear it objectively but sometimes something clicks or triggers in your mind and tells you that you are looking like a mess and you don't have control over yourself."
Having immersed herself in the role, she had a sea of questions crowding her mind as to why her character couldn't be a better mother. Her director, Anvita Dutt, justified that by saying not everything is black and white. While she gave in to the director's vision, it wasn't easy for her to play the role. "I've come home so many times and just sat. I just carried the emotions from the set. I'd just be sad. The shooting has ended but I am still sad."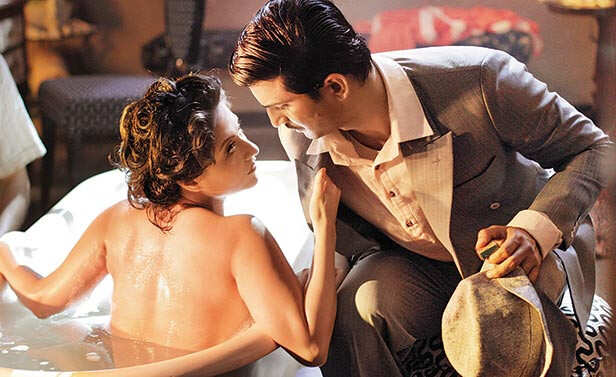 Her latest projects in the Hindi OTT space, namely Dil Bechara, Pataal Lok and Criminal Justice: Adhura Sach, have not been easy characters to pull off, and she concurs. She says her friends have asked her to give such heavy-duty roles a rest and do some lighthearted ones, where she's decked up like a doll. She says no one is going to give her such roles, and secondly, she herself doesn't want to invest in something where she has nothing to give. "I chose such films or series where I have at least five scenes where I can perform. That focus grew stronger with each passing year. A while ago, I stopped doing commercial films and started doing women-centric films. Then I started doing films that were dependent on my character and I was the face there."
She mentions that 2023 is going to be her 23rd year in the entertainment business. She started out doing TV. When she started getting film offers, she had doubts about the masses accepting her on the big screen. Her fears were however unfounded. She soon became a sought-after heroine in Bangla cinema. Not only did she make a name for herself as a commercial heroine, she's today recognised as being  a versatile performer. She's gone from being a typical heroine to playing woman-centric roles. "Earlier, there was a hero, a heroine, a villain, and five songs. Therewere commercial cinema, and then there were the hardcore art house films. There were no sensible films back then that we see happening now in Bengal and in Bollywood. Now, the demarcation between a staunchly commercial film and an art-house film has gotten blurred."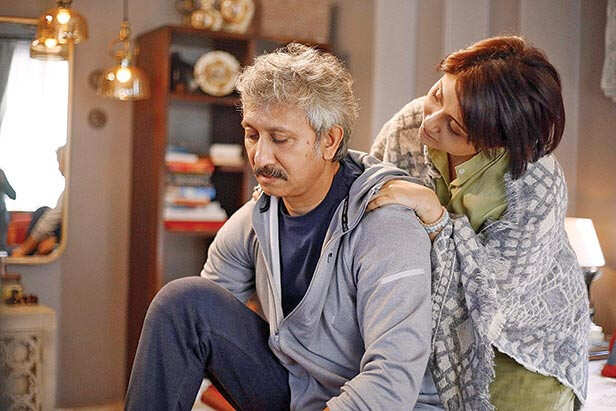 From ruling the hearts of the Bengali audience to making the Hindi viewers root for her performances, she has come a long way indeed. Swastika insists that the transition happened without any hiccups. She says artistes are instinctively drawn to each other. And in a short time, she's become pals with actors like Jaideep Ahlawat and Pankaj Tripathi. Sharing a funny incident that took place on the sets of Criminal Justice: Adhura Sach, she recalls, "The first day I was shooting with Pankaj Tripathi, I was panicking. I had given a subtle expression or reaction to something on the screen. I was babbling that the reaction I had given was extremely subtle, and Pankaj sir immediately told me – 'bas chota hi dena hai, hamesha chota hi dena woh toh un logo ka kaam hai, woh kar lenge. Aap bas chota hi dena.' (You should always give subtle reactions. The director and his team knows what to do with it. You don't panic).
She admits to having a thick Bengali accent in her first Hindi film, Detective Byomkesh Bakshi! But now, having done many projects in the language, she has become more proficient in it. "I still struggle with gender and need to mug up lines. But after Byomkesh…I worked hard. Even on the set, I try to communicate in Hindi. But in the last two or three years, my directors have been pretty happy with my Hindi. The minimum accent that is there will always be there."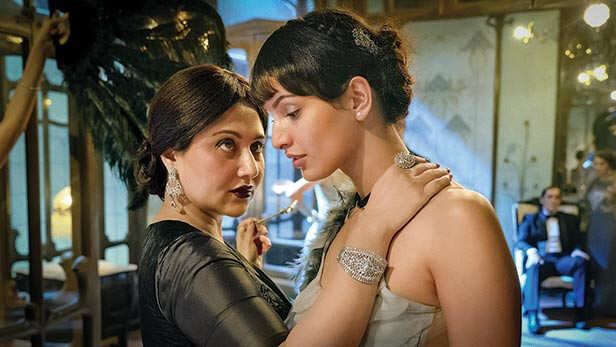 The actress has her hands full with multiple projects. She reveals, "One is a gangster film, it's called Shibpur. It's set in the 1980s and is based on true events. I have never played a role like this. I have done two more, and I loved the script and the characters." She concludes the interview by saying that, post-Qala, she needs to up her ante even more. She smiles and says, "After Qala, I need to do incredible things. I can't just do anything and everything. I need to take my time."

#Exclusive #Swastika #Mukherjee #boom #femalecentric #roles
https://www.filmfare.com/interviews/exclusive-swastika-mukherjee-on-the-boom-of-female-centric-roles-and-more-57419.html